Custom Quote Request Form
Custom Brochures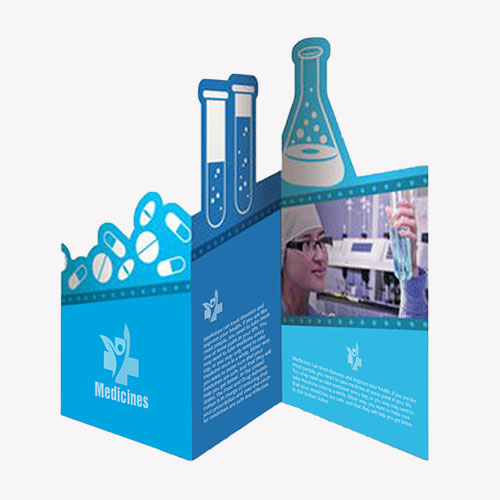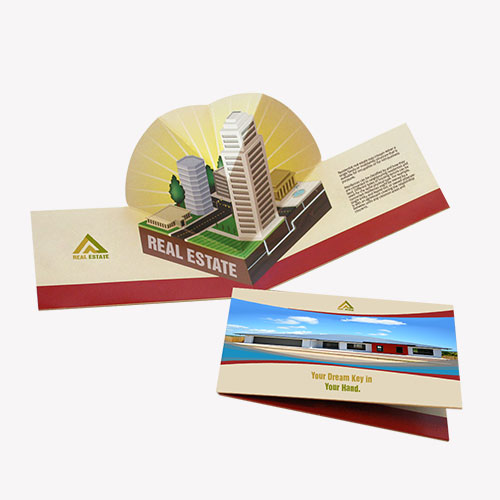 Specification
Learn More
FAQ's
Reviews
Key Features

Available in all custom shapes and sizes
80lb Gloss Paper Stock, 100lb Gloss Paper Stock
Full Colour CMYK / PMS (Pantone Matching System) Printing Process
Free Shipping and Handling
100% Quality and Customer Satisfaction is Guaranteed!
 
Stocks Available
80lb Gloss Paper Stock, 100lb Gloss Paper Stock
Colour Choice
Full Colour CMYK / PMS (Pantone Matching System) Printing Process
Finishing Types
Gloss Lamination, Matte Lamination, Gloss AQ, Gloss UV, Spot UV, Embossing, Foiling
Included Options
Die Cutting, Gluing, Scored, Perforation
Artwork Requirements

Layered Artwork File with Accurate Die-Line
Colour Mode: CMYK
Die-Line and Design in Separate Layers
All Text Content Outlined
PMS Swatch Noted If Applicable
 
Proofreading
Digital Proof (Press-Ready File) Approved by Customer
SKU#
BR-001
Custom Brochure Printing
Brochures have been among the oldest and most proficient means of advertisement. They are the key tools in most of the global marketing campaigns. You can get your products and services featured especially when you distribute them among potential customers at social events and other public places. With custom brochure printing, you get the option to include a plethora of details regarding what your business has to offer.
Full colour brochures have tendency to grab the attention of prospective audience at a glance. Small as well as large scale companies greatly appreciate brochure printing in all their promotional campaigns. Although brochures are conventional means of advertisement yet they provide huge returns on investment. So if you are willing to use this successful tool as your message broadcaster then order today with Printingblue.
Getting your brochures printed with Printingblue is a fast and convenient procedure. Our website is easy to navigate therefore placing an order with us is not a hassle. With a dedicated customer care department, we are at your service round the clock without fail. You can place your order via live web chat, telephone call or email. Our designers are also available 24/7 to provide you with instant custom designs as per your requirements.
Common Brochure Folding Styles
Half-Fold Brochure:  A Half-fold brochure, also known as a Bi-fold brochure, is produced by folding a single sheet into two halves and thus creating two panels.
Tri-Fold Brochure:  A Tri-fold Brochure, also known as C-fold or Letter-fold, is formed by folding a flat sheet into three (03) sections along two parallel creases. This type of fold results in three panels. Typically, the right panel folds underneath the left panel.
Z-Fold Brochure:  A Z-fold brochure, also known as Zig-zag fold or Fan-fold, is formed by folding a flat sheet into thee (03) sections along two parallel creases. The panels are then folded on top of each other just like the letter Z.
Gate Fold Brochure:  Gate-fold brochures also have three panels. Gate-fold is a folding form that involves two side panels that are half the width of the center panel. These two side panels fold inwards and open like two doors of a gate to reveal the content printed on the center panel.
French Fold Brochure:  French-fold, also known as the right-angle fold, is formed when a flat sheet is folded in half vertically and then folded again in half horizontally. This fold creates four equally sized panels.
Accordion Fold Brochure:  Accordion Fold BrochureAccordion fold is an extended version of the Z-fold. The flat sheet is folded multiple times on top of each other in the shape of the letter Z. These brochures expand like an accordion once finished.
Double Parallel Fold Brochure:  Double Parallel fold, also known as a Parallel Center-fold, brochures are formed by folding a flat sheet in half and then in half again. The two folds are parallel and are folded in the same direction which gives it the name of the parallel fold. This fold results in four panels.
Parallel Map Fold Brochure:  Similar to the double parallel fold, the parallel map fold is formed by folding a flat sheet in half. This creates two panels. Each panel, then, is folded in half but in the opposite direction to each other. Parallel map fold brochures offer four panels.
Q:
A:
A brochure is typically a single sheet or multiple page booklet that may contain company information along with details about its services or products. It is a perfect tool for advertising products and it can help in standing out from your competition.
Q:
What are the common fold types for custom brochures?
A:
The most common folding styles for brochures include tri-fold, z-fold, accordion fold, and half fold.
Q:
Can you do custom folds for my brochures?
A:
Yes, apart from the generally used folds, we can produce your brochures as per your customised folding requirement.
Q:
Can my custom printed brochure be die-cut?
A:
Yes, we can produce your brochures in any custom shape. Please communicate your specific requirements to your sales representative.
Q:
What are the standard sizes available for brochures?
A:
We can produce brochures in any specific size that you need.  Here is a list of some of the different sizes that are common in the industry:
Q:
What paper stocks can be used to produce brochures?
A:
Brochures are typically produced on 100lb gloss paper stock. In addition, you can choose from a variety of stocks available such as matte paper stock, uncoated paper stock, and cover card stock.
Q:
What options can I add to my custom brochures?
A:
These are the most commonly used options:
Spot UV Varnish: Spot UV varnish is an ultra-high gloss finish that can be applied over a matte or soft-touch laminate in order to highlight specific parts of a page.
Foil stamping: Foil stamping is a process where a shiny foil sheet is physically stamped with heat and pressure onto a printing surface.
Products